Win a pair of tickets to Re-Animator™ The Musical in Hollywood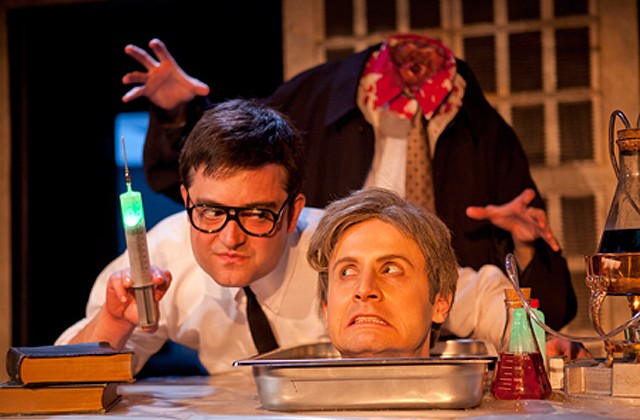 The cult classic horror movie comes (back) to the stage … with songs … as 'Re-Animator™ The Musical,' and you could win a pair of tickets to one of two performances. Find out how to enter the contest.
THIS OFFER HAS EXPIRED. COMMENTS ARE CLOSED. WINNERS WILL BE NOTIFIED BY EMAIL.
Just in time for Halloween, Re-Animator­™ The Musical has been … re-animated for a limited Hollywood run from October 17 – November 2 at The Steve Allen Theatre. But two lucky CliqueClack readers can win a pair of tickets to one of two preview performances on October 10 or October 11!
Re-Animator­™ The Musical is based on the cult horror film Re-Animator and tells the story of Herbert West, a brilliant young medical student who has created a glowing green serum that can bring the dead back to life. What should be a medical breakthrough results in hideous monstrosities and ghastly consequences. "I guess he just wasn't fresh enough," is West's constant refrain in his quest for fresh subjects. Graham Skipper, who won a Best New Performer Award at the New York Musical Theater Festival for his crowd-pleasing turn, returns as the demented young genius. And operatic Jesse Merlin is back as Dr. Carl Hill, who loses his head for Meg, the dean's beautiful daughter, only to actually lose it at the hands of Herbert West. But thanks to the glowing re-agent, Dr. Hill is still able to take his curtain call with his head tucked underneath his arm.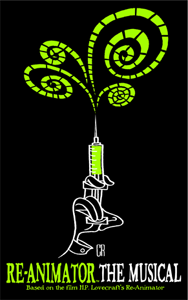 To be eligible for the random drawing, please read and follow the instructions below.
Comment on this post with your choice of date: OCTOBER 10 or OCTOBER 11
Enter your full name and correct email address into the appropriate spaces, not in the comment box! Full name (first and last) is required.
Entry period will run until Thursday, October 9. One winner will be selected for each night and notified by email, and tickets will be available at Will Call at The Steve Allen Theater, 4773 Hollywood Blvd., Hollywood, CA.
If you don't win, tickets will be available for both preview performances and the four-week run from Trepany House.
Have a look at the trailer below, and then tell us which night you'd like to see the show. Good luck!
Photo Credit: Thomas Hargis