Selma is a powerful movie that resonates with today's challenges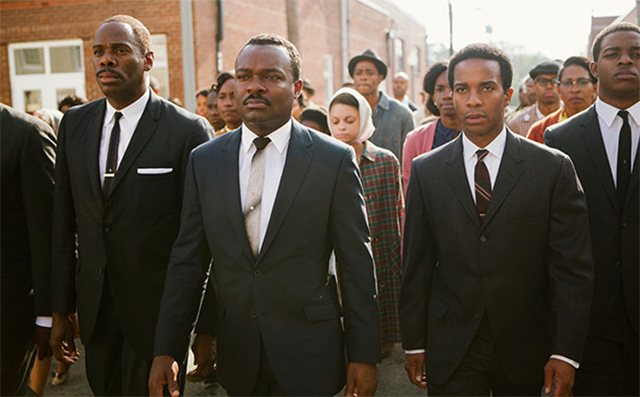 'Selma' is a movie that tears through you and helps you see how humanity can be in triumph or despair.
In 1965, the Voting Rights Act was passed, ensuring protection for minorities and preventing any racial discrimination when voting. But it wasn't an easy journey. Although desegregation had been outlawed by the Civil Rights Act of 1964, this didn't prevent corrupt government officials from creating essentially impossible hurdles for blacks to go through just to register to vote. The city of Selma in Alabama was 57% black, but only 1% were registered, making it of particular concern for civil rights activists. In order to attempt to change the law, many demonstrations were held, but this still hadn't changed anything significantly.
Selma begins with a tragedy, showing immediately the horrors of racism in an instantly personal and understandable way. Although the tragedy really happened, it also serves as a way to demonstrate the importance of the civil rights efforts past anything political and to the personal and human. The movie tells the story of what happened as protestors attempted to march from Selma to Montgomery, Alabama and the brutality they were subjected to during that attempt. We see what happens as Martin Luther King Jr. (David Oyelowo) works to coordinate the efforts, dealing with difficulties from all sides.
I dare anyone not to feel choked up when you see the march of people from all walks of life gathered together as they walk across the bridge to face the Alabama state troopers.
He must attempt to convince President Johnson (Tom Wilkinson) while simultaneously managing the explosive personalities in the movement, all the while trying not to be influenced by the actions of the FBI to ruin him and his marriage. We see the entire story of these marches, from the intentional failure of the first brutal march to the final triumphant one. I dare anyone not to feel choked up when you see the march of people from all walks of life gathered together as they walk across the bridge to face the Alabama state troopers. The movie is beautifully directed and scored. But it would all fall apart without the right performance of MLK.
David Oyelowo is brilliant here, using a touch of makeup to transform into the legendary leader. Apparently the studio was unable to license Dr. King's speeches, which makes the actual dialogue they end up using more impressive by how accurate it all seems. The movie is smart enough to show MLK as both a fiery speaker and a real person with real problems when it's just him and his wife, played by Carmen Ejogo, who also does an excellent job in a historically difficult role. Tom Wilkinson does a great job as the complicated LBJ, and Tim Roth plays the truly terrible George Wallace, governor of Alabama. Even Oprah Winfrey has a small but affecting part as Annie Lee Cooper, who's real life story I won't give away if you don't already know.
Although MLK wasn't the only one of note in those times, he is the one people will remember. That said, I think the movie does a fair job of showing a bit of the other people who helped the marches succeed, some more than others. When I see movies like Selma, they reaffirm the knowledge that although people can be terrible and violent, scared and reactionary, they can also be empathetic and brave, clever and persistent. I don't know whether or not this movie will strike a chord with anyone, or if anyone will even notice with all the problems we still face today. But it is worth going to see how far we've come, and how far we've yet to go.
Photo Credit: Paramount Pictures